Coconut semolina porridge with oranges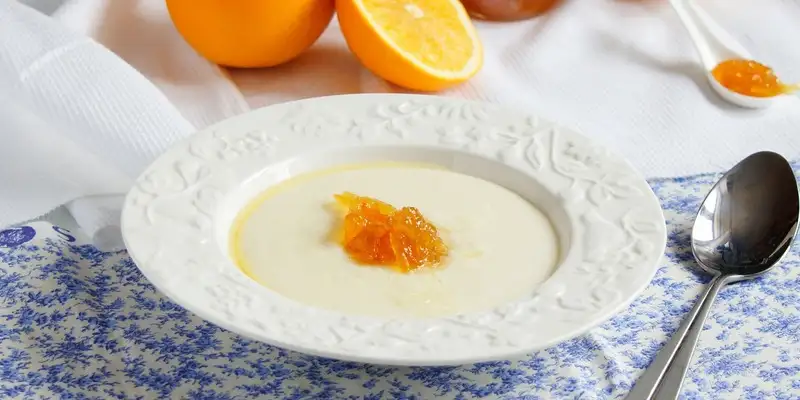 Nutritional values:
Ingredients:
Our recommendation

FoodPal - Diet plan
Category: Health & Fitness
Preparation:
Step 1:
Heat a coated pan without oil on medium heat and toast the coconut flakes in it until golden brown.
Step 2:
Place milk and vanilla in a small saucepan and bring to a boil over medium heat.
Step 3:
Add the spelt semolina little by little, stirring constantly until the semolina is creamy. then remove the pot from the stove.
Step 4:
Stir honey and cottage cheese into the warm semolina porridge and then pour into a bowl.
Step 5:
Peel and dice oranges and add to semolina porridge together with coconut flakes. Serve afterwards.
Macronutrient distribution:
The recipe Coconut semolina porridge with oranges is composed of the following macronutrients.
Lack of consent from performance cookies
To enable the charts, please click the "Allow performance cookies" button. Please note that this will transmit data to third-party providers. For details please refer to our
Privacy policy
.
Allow performance cookies
Kitchen utensils needed:
Bowl
Coated pan
Cutting board
Kitchen knife
Peeler
Pot
Stove